If you're building a home you want it to be designed & constructed to integrate renewable power (solar & wind systems, grey water irrigation & other smart home technologies.) Stay hot wired & switched on when the grid goes down. Check out this technology on our REAL GOODS partner site.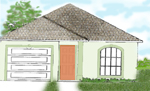 Hygriders' Home Supply Shop..
The Renewable Energy Smart Home Shop -
Go "Hygrid"! Be both on & off the grid & never be without power. Become a Hygridder! Be your own electric utility company. Sell your excess power back to your electric company!
Browse component solar, wind, hydrogen, bio-diesel, bio-fuel & entire turnkey renewable energy systems to make your home or business a self sustainable techno - palace. Learn more about how I'm going 'Hygrid' with my home.

You can also browse the latest energy efficient home appliances to use minimum electricity while improving your creature comforts, & saving money. Cool, light & heat your home more efficiently while adding value to your real estate.
Have a truly smart home. When your home still has A.C., hot water & a cold fridge while the rest of the neighborhood is under blackout conditions, well then who's smart? Enter Hygriders'