Let your mouse walk you through the Mindful Mall
Choose a shop & click on it to browse what's inside
(there's some broken links because most of my time is being spent on other planet saving activities. I'll fix bad links before the holiday consumption season).
The C

2

Eco-Smart Holiday Gift Shops.
Unique, environmentally friendly gifts for Kids, for Hims, & Hers & Mom's & Dad's.


. Click here to enter the C2 Gift Shop. Thoughtful gifts that give & give back. Keep checking back for the latest eco - high - tech environmental gifts you won't find in any mall.
Totally Supply Your Home & Garden with Environmentally Conscious Products. Something for every room in your home and garden & major appliances that save you money. Click Here To Enter Greenesis
SynEnergy - The Personal Renewable Energy Shop
- Browse the latest in personal solar & kinetic energy gadgets. Be state of the art & inspire a Techno - Lust for truly smart high technology in your friends. - click to enter SynEnergy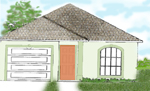 The Renewable Energy Smart Home Shop -
Go "Hygrid"! Be both on & off the grid & never be without power. Become a Hygridder! Be your own electric utility company. Sell your excess power back to your electric company!
Browse component solar, wind, hydrogen, bio-diesel, bio-fuel & entire turnkey renewable energy systems to make your home or business a self sustainable techno - palace. Learn more about how I'm going 'Hygrid' with my home.

Improve your creature comforts, while you save money. Cool, light & heat your home more efficiently while adding value to your real estate.
Have a truly smart home. When your home still has A.C., hot water & a cold fridge while the rest of the neighborhood is under blackout conditions, well then who's smart? Enter Hygriders'
TRANSPO-pourri - The C

2

Conscious Car Lot & Transportation Shop

Inspect Hybrids, LEV's, ULEV's, electric motorcycles, hydrogen powere cars & Hydrogen motorcycles, & other alternative vehicles here. Shop for the latest personal transportation products & Hybrid cars trucks & S.U.V's from G.M., Ford, Toyota, Lexus, & Honda Take a Virtual walk in TRANSPOpourri & the C2 Conscious Car Lot - Click here to walk on the lot
Eco-Chic Boutique -
The Fashion Consciousness Shop
Feel as good as you look. The latest Organic cottons & other state of the art fabrics by innovative fashion designers. Made by socially responsible manufacturers.
Livet
- The Healthy Diet & Fitness Shop
Take the "DIE" out of your diet! Use roper excercise gear plus organic food wisdom to get your 'bod' tuned-up & functioning at optimal levels.
Be your best you for you & our earth.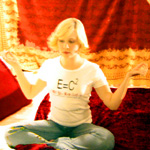 'E=C2' organic cotton T-shirts & other Swag. Wear the REVELution. I'm designing other C

2

gear, so Sign up for the e-mail group for updates. My equation is 'E=C

2

'. Playing on Einstein's theory of relativity, my theory is that "Environmentalism = Conscious Consumerism"
3
Feed Your Head! - Find out more how Viridian Green consciousness & Natural Capitalism improves your life & all life. Learn about exponentially effective win/win situations that will lead toward peace & prosperity. Browse the Conscious Consumers' Better Business Library Shelves by clicking the links below.
• Earth Conscious Diet & Eating for Self & Planetary Health Library
• Eco-Smart Style & Fashion Library
• Eco-Smart Home & Garden Library
• Own A Smart Home - Environmental Architecture & Green Construction Library
• Socially responsible Investmenting (S.R.I.) Library
• Sustainable Transportation - Hybrid, Hydrogen & Alternative Transit Library
• Sustainable/Organic Farming & Sustainable Forestry Library
Listen While You Learn... Music Is Environmentally Safe! (except for 80's hair metal hairspray destroys ozone!... Aaah, Krokus) =->
Buy 'Power To The People' computing & electronics from Apple. The Apple store also features products from other manufacturers who may or may not be as socially responsible as Apple, so keep with the spirit of this site & be 'consumer conscious'. Check out who you buy from & send me the good or bad reports for inclusion in our/your consumer knowledge base.
I use Apple computing for everything I do, including this site. They work, they make me money, & Steve Jobs is a good 'ole Ex hippie with a social conscience.
The C2 S.R.I. (Socially Responsible) Investment & Finance l Shop coming soon.
I'll continually be adding more items to the mall during the holiday shopping season, so keep checking back & sign up for the e-mail group to get updates.
AND, If you shop here, then the next time anyone bugs you about your shopping habit, you can reply "I'm on a Mission."