Make her bed a cloud... I've found out that women love blankets, big down comforters, & cuddling in big soft beds. This year, why don't you totally ensconce her in soft, feathery down. Check out the following products, & wrap her up.
Organic Cotton Sateen sheets - Nothing is softer & better for you & the planet than organic cotton. Once you sleep in these you'll never go back.
Organic Cotton Fireside Throws- Eco-smart & stylish — Giving organic cotton a new look. With cashmere-like softness, easy-care comfort & purity;This throw is a handsome accessory for any bed, couch or favored chair. In low eco-impact colors with hand-knotted 10" fringe. Ruby, natural, pine or honey.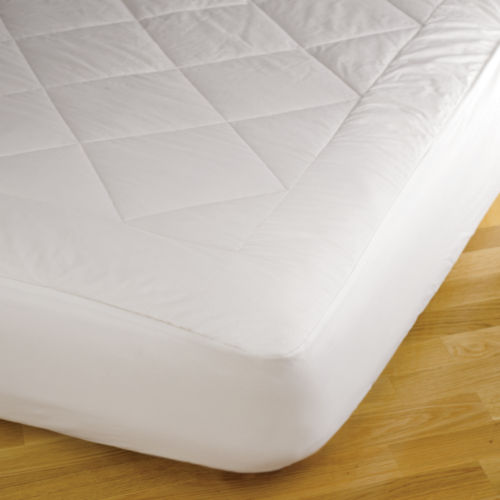 Organic Wool Mattress Pad
Natural insulating properties of the Natura Grow Wool™ filling help regulate body's temp in warm & cool weather so you spend more time in REM sleep & less time waking to adjust covers. Naturally non-allergenic. Covered in 100% natural cotton
Ultimate Organic Body Pillow- Give her something warm & soft to cuddle up with when you're not there. She will have to get used to it not snoring though.. ;->
CleanDown Luxury Comforter - A great solution for allergy sufferers, the French Clean Down Comforter is hypo-allergenic, has more loft than ordinary down & superior insulation. Washed & treated to remove impurities, bacteria & dust. Covered in natural 330 count cotton.